Want Something You Cant Find Anywhere Else?
Welcome to Pool Table Portfolio, where the art of table game design meets your imagination. We understand that every individual has unique desires and requirements, and that's why we are passionate about transforming your vision into stunning reality. Here at Pool Table Portfolio, we do not only offer pre-designed game tables; we aim to craft a personalized piece of luxury recreational furniture.

Envisioned a pool table that matches the aesthetics of your penthouse or a foosball table that emulates your favorite football club's field? Perhaps you've imagined a ping pong table that culminates years of mental drawing and design inspiration. We can bring such game tables to life.

To get started, email and tell is what kind of table design you have in mind to get started. Our team will then work to make it a reality while ready to help collaborate and flesh out your envisioned concept. Whether you know exactly what you want or have an idea, we will work together with you or your design team to make it reality.

Our process is an engaging and collaborative journey, where your idea starts a blueprint drawing and finally installed game table. Our team of skilled craftsmen meticulously handcraft each piece of the table, ensuring the final product is not only visually stunning but is built to the highest industry standards.

Create any kind of game table. From pool tables to foosball, ping pong to shuffleboard. Only limit is your imagination.

We understand that a game table is not just a piece of furniture, but a place where memories are created and shared. By choosing Pool Table Portfolio, you're not only getting a unique, custom-designed game table but you're also investing in quality, attention to detail, and a piece that tells a unique story.

Get in touch with us today!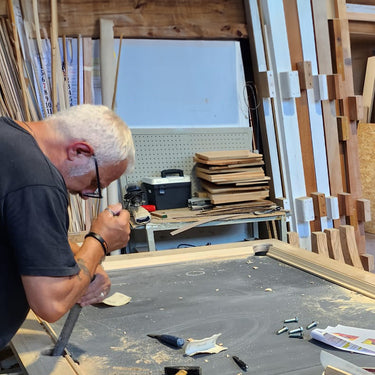 Handmade Excellence

Craftsmen with 40 Years of Experience